Training Courses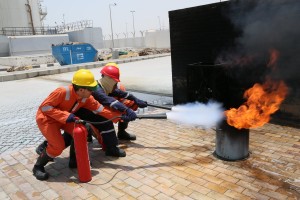 The hazards from fire can pose a significant threat to your business. Every year many people are injured by fires that occur in the workplace – and financial costs of a fire can be equally devastating.
Annually the cost to business through Flames to many millions of pounds and companies are all too often unable to recover from its catastrophic effects.
Risks to employees and the workplace can be reduced if your employees are aware of their responsibility to promptly report fire related hazards and know what action to take if there is a fire.
PROFIRE Safety Consultants provides quality fire safety training which is specifically designed to help you and your employees meet your obligations within current legislation.
PROFIRE Safety Consultants is approved since 2019 with Abu Dhabi Centre For Technical and Vocational Education And Training (ACTVET) to perform Fire Life Safety Training in Abu Dhabi, UAE.