Risk Assesment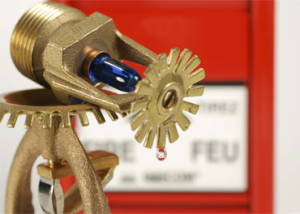 A comprehensive Risk Assessment may be a requirement of applicable legislation and/or internal company governance to show that risks are identified and controlled to an acceptable level. The criteria for risk acceptability may be defined by local regulations or company / investor policy.
Risk analysis can be carried out in order to ascertain the main risks to the facility/plant. The level of risk analysis will depend on the value of the asset, the information available and the resources available in the facility. What is important is to be able to justify the decisions made when choosing and implementing controls. It is also important to be able to demonstrate why a particular approach to risk assessment has been taken. There are two approaches to risk analyses which are described below:
Quantitative Risk Assessment
Qualitative Risk Assessment
Our professional staff have the knowledge, experience, and expertise to assist your organization in effectively and systematically identifying, understanding, and managing risk. From small projects to large-scale development of an entire risk management system, we offer a full range of risk assessment services.
Fire Risk Assessment
Fire safety management is not only a requirement under UAE law, it is also vital in protecting lives, properties, businesses and the environment. The effects of fires can be devastating and costly, significantly affecting reputation, insurance premiums and business profitability.
Employer should carry out a fire risk assessment of their workplace and review it regularly. They should put fire safety controls in place, plan for emergencies and provide staff training, instruction and information on fire safety.
Profire has a dedicated team of fire safety experts, providing fire risk assessments, training, guidance and fire safety management systems to a range of organisations to meet legal obligations. Profire works with clients to develop robust fire safety solutions, providing just the right support to each individual business to protect lives, buildings and businesses.
Fire specialists at Profire undertake audits on behalf of property owners and managers to ensure that tenants are operating to good standards of fire safety and are not posing a fire risk to the rest of the building or its occupants.
The Profire can also carry out fire evacuation drills and training for fire wardens and marshals to ensure clients are prepared for emergencies.