House of Expertise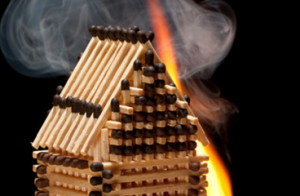 PROFIRE Safety Consultants is a House of Expertise in Fire Safety Engineering and Management, licensed by the United Arab Emirates Ministry of Interior to provide specialized services to Promoters, Owners, Developers, Architects and Consultants.
The PROFIRE Safety Consultants team is led by a professional fire engineer who is also the Managing Director of the company, complemented by a large team of highly qualified and experienced Engineers from similar and complementary disciplines.
Our engineering team can competently provide design, engineering and estimation along with schedule of quantities, strictly adhering to internationally and locally accepted standards from UAE, USA, UK, GERMANY and other developed countries.
We offer a full team of building fire safety inspectors that can assist in ensuring a buildings fire safety precautions are in line with the approved design. The same team, as part of the completion process, can perform commissioning tests and witnessing services.
PROFIRE Safety Consultants is fully conversant with fire standards and the approval processes as mandated by the various Civil Defence departments within the UAE.